Jorgen (Raider)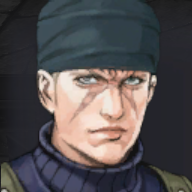 An amnesiac desert wanderer. His scarred face hints at a rough past. Is what he remembers real?
Starting Statistics XBOX
HP
494
AP
6/34
Parameters
Main Hand
STR
28
ATK
42
INT
20
DEF
16
SPD
18
MYS
36
Flakiness
20
M. DEF
16
Equipment & Class
Class
Raider
Weapon
Warrior's Tomahawk
Accessory 1
Deluxe Earring
Accessory 2
None
Default Wield Style
One-Handed
Starting Statistics PC
HP
1392
AP
11/83
Parameters
Main Hand
STR
61
ATK
77
INT
39
DEF
24
SPD
23
MYS
47
Flakiness
37
M. DEF
16
Equipment & Class
Class
Raider
Weapon
Champion's Tomahawk
Accessory 1
Premier Earring
Accessory 2
None
Default Wield Style
One-Handed
Starting Unit BR
69
Other Information
Race & Union Name
Union Name
Jorgen's Division
Race
Mitra
Japanese Voice
Unknown
English Voice
Unknown
Guild & Hiring
Home Guild
Union of the Golden Chalice
Hire From
Balterossa
Rehire Delay
After 10 battles
Wage
5,000g (XBOX) / 96,000g (PC)
Emblem & Formation Attributes
Emblem
Balterossa Guild


Special

Male

Mitra

Physical

Mystic

Speed

Recovery
Element Defense & Morale
Morale
50
Flame
20%
Slash
10%
Thunder
5%
Bludgeon
20%
Frost
10%
Maul
5%
Lytic
10%
Pierce
5%
Venom
5%
For list of all Jorgen, see Jorgen.
Jorgen: Yes... I remember!... I was the leader of a group of rogues... Hah, that makes it sound so romantic, when we were just a group of thugs. Backstabbing thugs... The group betrayed me... life was hell from then on out. I was so focused on getting revenge, I'd pay any cost... including my memories.
You can talk to Jorgen in Cafe Moondust after being hired to obtain his Parameter Bonus. He will be standing on the second floor to the right of the stairs.
Availability
Edit
Once you complete the quest Amnesia. His initial stats and class depend on the items given, see the quest for more details. The Raider will require having the Shield, Sword, and the Boots of Remembrance. As you require the Shield, its earliest availability is after entering Undelwalt.
Weapons
Generic (these will be replaced with weapons from the upgrade path)
Ad blocker interference detected!
Wikia is a free-to-use site that makes money from advertising. We have a modified experience for viewers using ad blockers

Wikia is not accessible if you've made further modifications. Remove the custom ad blocker rule(s) and the page will load as expected.