Jorgen (Adventurer)
Talk

4
3,895pages on
this wiki
Jorgen (Adventurer)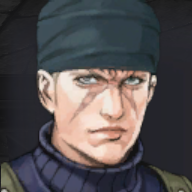 An amnesiac desert wanderer. His scarred face hints at a rough past. Is what he remembers real?
Starting Statistics XBOX
HP
446
AP
8/32
Parameters
Main Hand
Off. Hand
STR
25
ATK
35
EVA
8
INT
19
DEF
13
M. EVA
6
SPD
22
MYS
29
Flakiness
20
M. DEF
10
Equipment & Class
Class
Adventurer
Weapon
Spatha
Off. Hand
Combat Kiteshield
Accessory 1
Deluxe Amulet
Accessory 2
None
Default Wield Style
One-Handed
Other Information
Race & Union Name
Union Name
Jorgen's Division
Race
Mitra
Japanese Voice
Unknown
English Voice
Unknown
Guild & Hiring
Home Guild
Union of the Golden Chalice
Hire From
Balterossa
Rehire Delay
After 10 battles
Wage
5,000g (XBOX) / 4,000g (PC)
Parameter Bonus
HP
25%



Emblem & Formation Attributes
Emblem
Balterossa Guild


Special

Male

Mitra

Physical

Mystic

Speed

Recovery
Element Defense & Morale
Morale
58
Flame
20%
Slash
10%
Thunder
5%
Bludgeon
20%
Frost
10%
Maul
5%
Lytic
5%
Pierce
5%
Venom
10%
For list of all Jorgen, see Jorgen.
Jorgen: Yes... I remember!... I was an adventurer, travelling the world to find my fortune. Once, when treasure hunting in a cavern, I came across a mysterious insect. I fought it, thinking it was just another bug, Boy, was I wrong... It was a parasite, feeding off of memories. So it ate mine... and you know the rest.
You can talk to Jorgen in Cafe Moondust after being hired to obtain his Parameter Bonus. He will be standing on the second floor to the right of the stairs.
Availability
Edit
Once you complete the quest Amnesia. His initial stats and class depend on the items given, see the quest for more details. Earliest availability after Numor Mine.
Weapons
Generic (these will be replaced with weapons from the upgrade path)
Quotes
"I've remembered! I have no idea what you are!" (When in battle.)
"I need that ... I think." (When picking up an item.)
"I don't have a lot of self-confidence." (When checking status.)
"You can do it" (When healing others)
"I was looking for this, right?" (When picking up an item.)
"So this is who I am..." (When gaining stats)
"Perhaps new memories await us." (When recruiting him)
"It seems we face weaklings..." (When facing weaker foes)
"Stay down!"
"Winners strike first, right?" (Sometimes when beginning a battle)
"What is this being?" (When facing a rare monster)