Faleria Heart


PC Stats
Attack
1
Mystic Attack
1
Defense
1
Mystic Defense
1
C.Offense
34%
C.Defense
53%
Physical Evasion
99%
Details
Type
Sword
Size
Large
Modifier
Godly Slash
Effect
Instakill (100% chance)
Unburdens +5
Special Notes
No selling
No disassemble
Style Modifier
How to Obtain
Create at a workshop
Availability
If an upgrade listed does not appear to be available, you will need to improve your Customization Level.
A replica of Athlum's Remnant, the Valeria Heart. It is in high demand.
Create for 1,120g

Unlocked by acquiring every component (requires Captured Observer in inventory to appear).
How to obtain
Edit
Twilight of the Gods is only dropped by The Fallen in PC version. Use caution while crafting as there is only one available in a single playthrough.
Blueprint 3s are obtained from the Ring of the Labyrinth Guild Tasks. There aren't enough obtained in one playthrough, so at least one other will be required to get the 99 needed.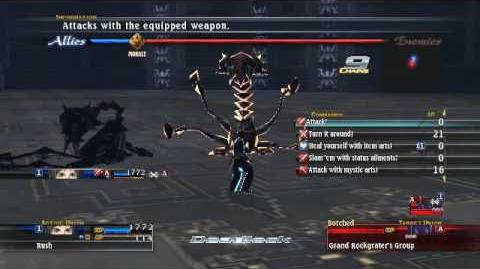 Ad blocker interference detected!
Wikia is a free-to-use site that makes money from advertising. We have a modified experience for viewers using ad blockers

Wikia is not accessible if you've made further modifications. Remove the custom ad blocker rule(s) and the page will load as expected.