Brimuslabus


Location
Baaluk
Bound to
Wyngale (Former)
Town's Lord (Deceased)
The Remnant Brimuslabus of Baaluk that acts as The Fallen's seal. Has the ability to seal powerful beings.
Spoiler warning: This section may contain information that could spoil the story line or displays in depth quest or fight details.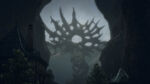 If the quest Frustrations is completed, it will be taken as an additional attack by the Conqueror and Castanea (Seal).
Ad blocker interference detected!
Wikia is a free-to-use site that makes money from advertising. We have a modified experience for viewers using ad blockers

Wikia is not accessible if you've made further modifications. Remove the custom ad blocker rule(s) and the page will load as expected.