These highlands are found at the foot of Mt. Vackel. The name means Land of Beautiful Horses.
This location has one area. You can get access after the A Date with Emma story event in the Numor Mine by asking the bartendress in Elysion about the neighboring cities.
Berechevaltelle
Edit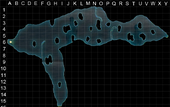 Local Bestiary
This lists all the monsters that appear in this location. You can get one of the first groups (both monsters listed for the group) together with one monster of the second - either one of the regulars or one of the rares. All rares at this location can be spawned without having to kill another rare first.
Ad blocker interference detected!
Wikia is a free-to-use site that makes money from advertising. We have a modified experience for viewers using ad blockers

Wikia is not accessible if you've made further modifications. Remove the custom ad blocker rule(s) and the page will load as expected.